Welcome to VIVEPORT Subscription, the best way to experience virtual reality. From a curated collection of apps and games, you can select five titles every month. Once you've picked your favorites, simply download and play.
CHOOSE A SUBSCRIPTION PLAN FOR YOU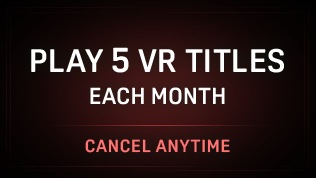 MONTHLY SUBSCRIPTION
Auto-renew every month
VIVEPORT Subscription plans cannot be canceled or refunded after purchase. After your current plan is complete, your subscription will continue to auto-renew monthly, which can be canceled at any time.
Question? Read our VIVEPORT Subscription FAQ.