Enter your PIN
To complete this purchase, enter your PIN for VIVEPORT.
Forgot your PIN?
IDFA DocLab 2021 Liminal Reality
IDFA's new media program DocLab has been exploring the art of interactive and immersive non-fiction since 2007. Over the years, IDFA DocLab has developed into one of the world's leading exhibition platforms and a living lab for artistic research.
At a time when we collectively find ourselves on a threshold; somewhere between the old normal and a post-COVID world, betwixt and between digital, physical and hybrid realities, IDFA DocLab presents Liminal Reality: a celebration of ambiguity in life, tech and art. With 30+ XR projects, immersive theatre performances, digital exhibitions and live events presented across various locations in Amsterdam and online platforms, we explore our current twilight zone in which we inhabit fluid identities and (post)human bodies on a rapidly heating planet.
Together with Viveport, IDFA is proud to present a selection of VR films and experiences from the 2021 festival program from November 19-28.
IDFA DocLab 2021 Selection:
The City Was Asleep and It Had a Dream, by Mariam Natroshvili, Detu Jincharadze

Diagnosia, by Mengtai Zhang, Lemon Guo

Kusunda by Felix Gaedtke, Gayatri Parameswaran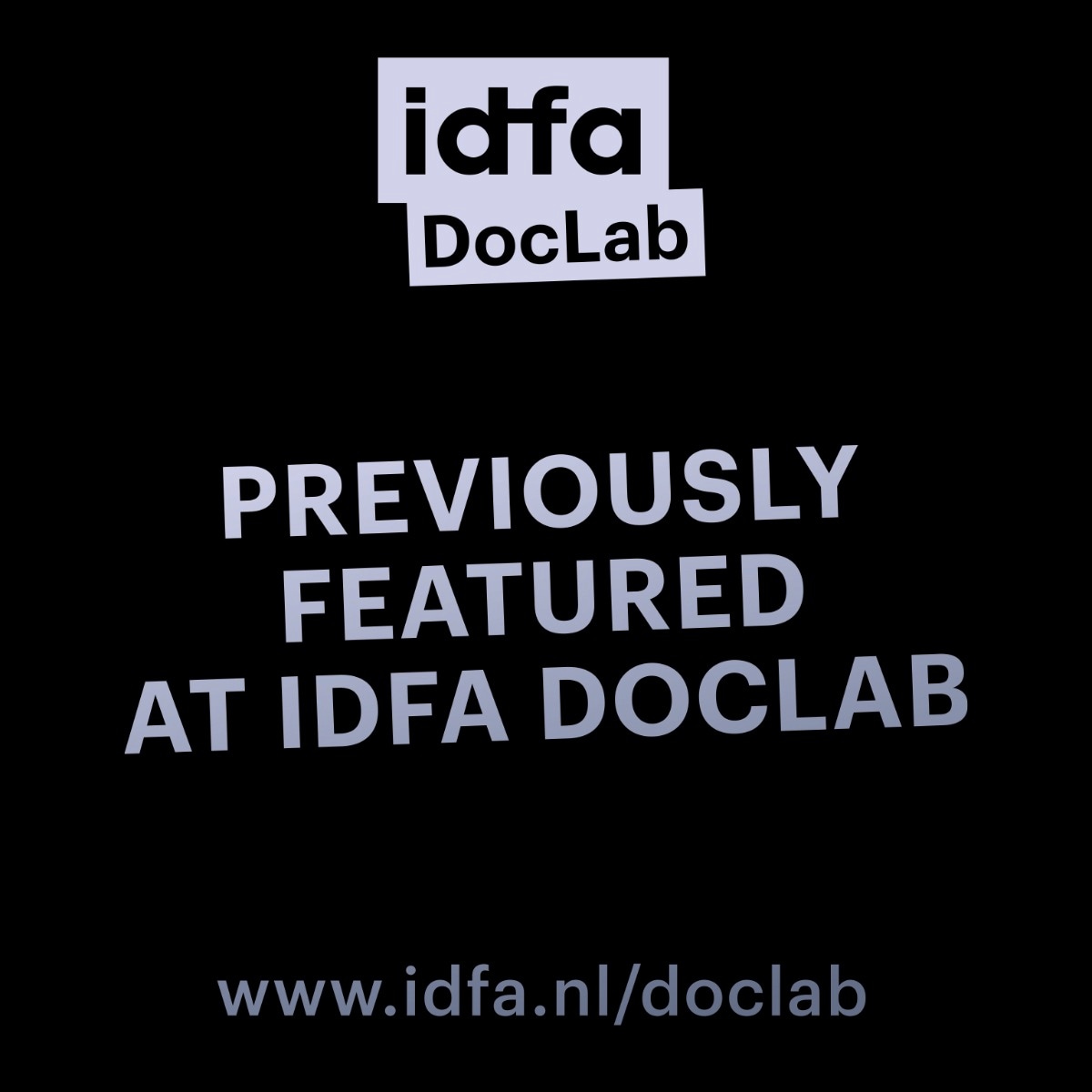 Previously featured at IDFA DocLab
To mark this year's 15th edition of DocLab, in partnership with Viveport, is proud to additionally present a selection of extraordinary VR projects previously presented at the festival exhibitions over the years. The selection includes timeless masterpieces like Notes On Blindness, DocLab award winners like Deathtolls Experience and more recent highlights like Ayahuasca, Corpus Misty and The Book of Distance.
2020 Selection:
Corpus Misty, by Aubrey Heichemer

Cabinets of Wonder, by Susanne Kim

The Book of Distance, by Randall Okita

Agence, by Pietro Gagliano
2019 Selection:
Ayahuasca Kosmik Journey, by Jan Kounen
2018 Selection:
AWAVENA, by Lynette Wallworth

Accused #2: Walter Sisulu, by Nicolas Champeaux, Gilles Porte
Featured on WITHIN
2016 Selection:
Notes on Blindness VR, by Arnaud Colinart, Amaury La Burthe, Peter Middleton, James Spinney
2015 Selection:
Waves of Grace, by Chris Milk, Gabo Arora

LoVR, by Aaron Bradbury