Enter your PIN
To complete this purchase, enter your PIN for VIVEPORT.
Forgot your PIN?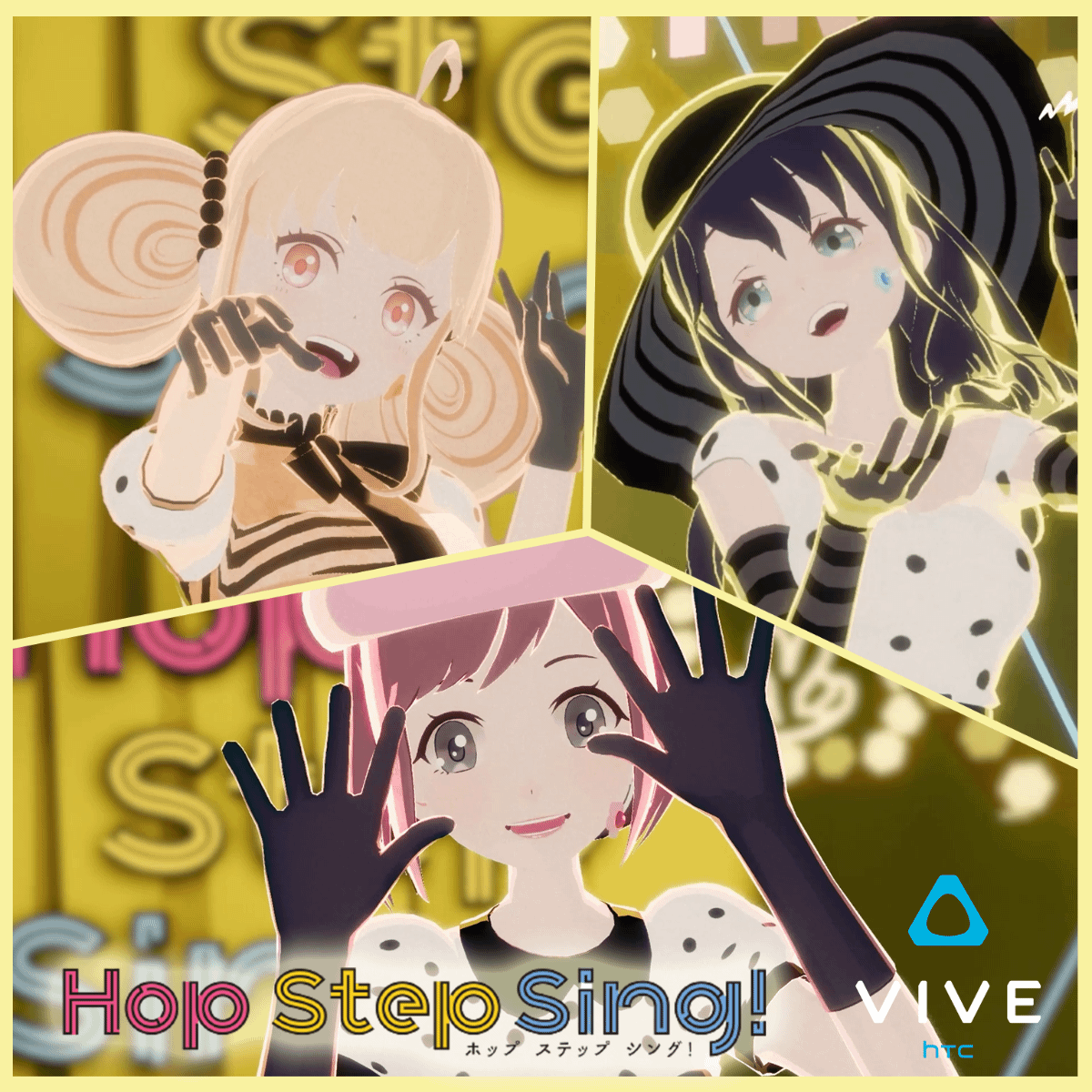 A coming-of-age success story of three girls who aim to reach the pinnacle of the idol world using VR technology.
"I want to become an idol because I want to keep singing forever…!"
Though Nina Nijikawa loves singing, she doesn't have enough courage to sing in front of the audiences.
On the other hand, Shikiri Shishiba finds her voice attractive and intends to lead Nina to the vast world of VR.
What's more, Mikasa Minowa, the "princess" who has been live broadcasting her singing in the Karaoke box, has her eyes on Nina and Shikiri…!?
The fateful encounter of these three girls further leads to the creation of their new songs!! The successful story of the new generation VR idol has now begun!!
Since 2017, they have been active in various media, including the release of totally 6 VR music videos, Nico Nico Live Stream 《Hop Nama》, and series of comics. In 2020, VR Live Hop☆Summer was held globally, and more than 20,000 fans enjoyed the live performance. And 2nd VR Live Hop☆Summer is coming on 19 March 2022!
【Cast】
Niina Nijikawa (CV: Maria Sashide)
Shikiri Shiishiba (CV: Mariko Toribe)
Mikasa Minowa (CV: Natsumi Hioka)
Know more about HSS on Hop Nama 1/18:
WATCH HOP STEP SING! VR Music Videos
【VR Live Hop☆Summer 2nd 】
Hop☆Summer is coming back!
With the success of Hop☆Summer, the VR Live held in 2020, we're holding Hop☆Summer 2nd on 19 Mar(Sat) 20:00 (Japan time)/ 04:00 am (PST)! This time, the girls will be leaving Kitashinagawa and going to an island in everlasting summer to give performance from their debut song《Kiseki-teki Shining!》to the internationally popular song《Happy People》. The gorgeous and colorful stage with the secret ocean setting is one of the highlights! We highly recommend you to immerse yourself in our concert to have the best experience. Not having any VR headset? Don't worry! You can still join us on Nico Live, YouTube and Bilibili as we will live stream the concert at the same time.
Summer on Stage ♪
Experience 360° Excitement on VR Beach!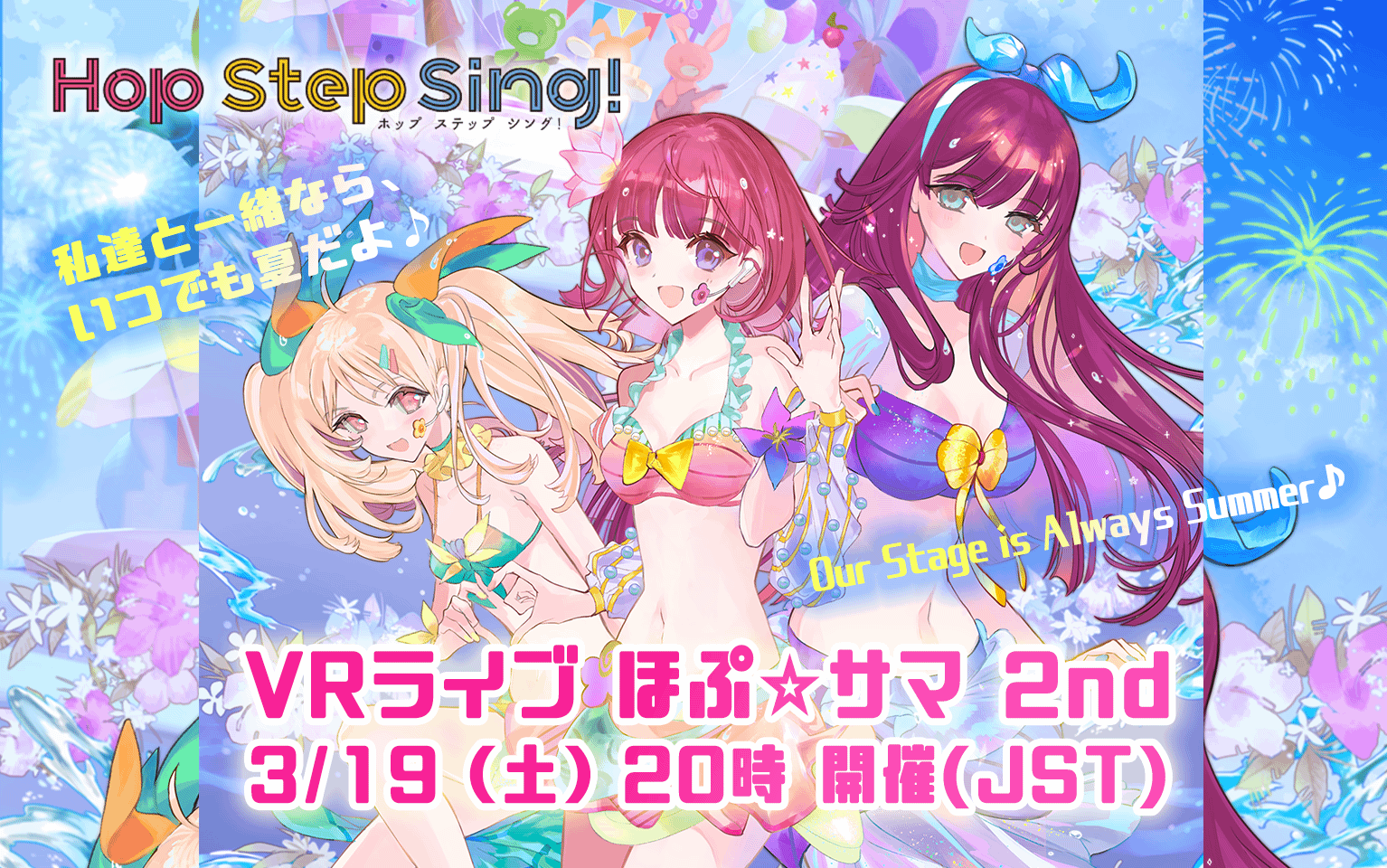 【1 Million Views Challenge】
Virtual Idol Hop Step Sing!'s 6th VRMV《Happy People》Full MV Release on YouTube!!
Good news to fans who don't have a VR headset, isn't it?
With the release of VRMV 《Happy People》, we are holding a Giveaway Campaign! For more details, please check our official SNS or Website.