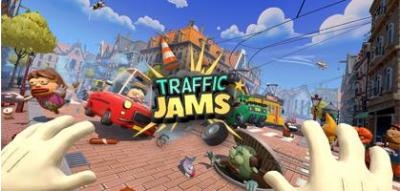 Traffic Jams is out now! Step onto the crossroads and control traffic your way in this wacky VR game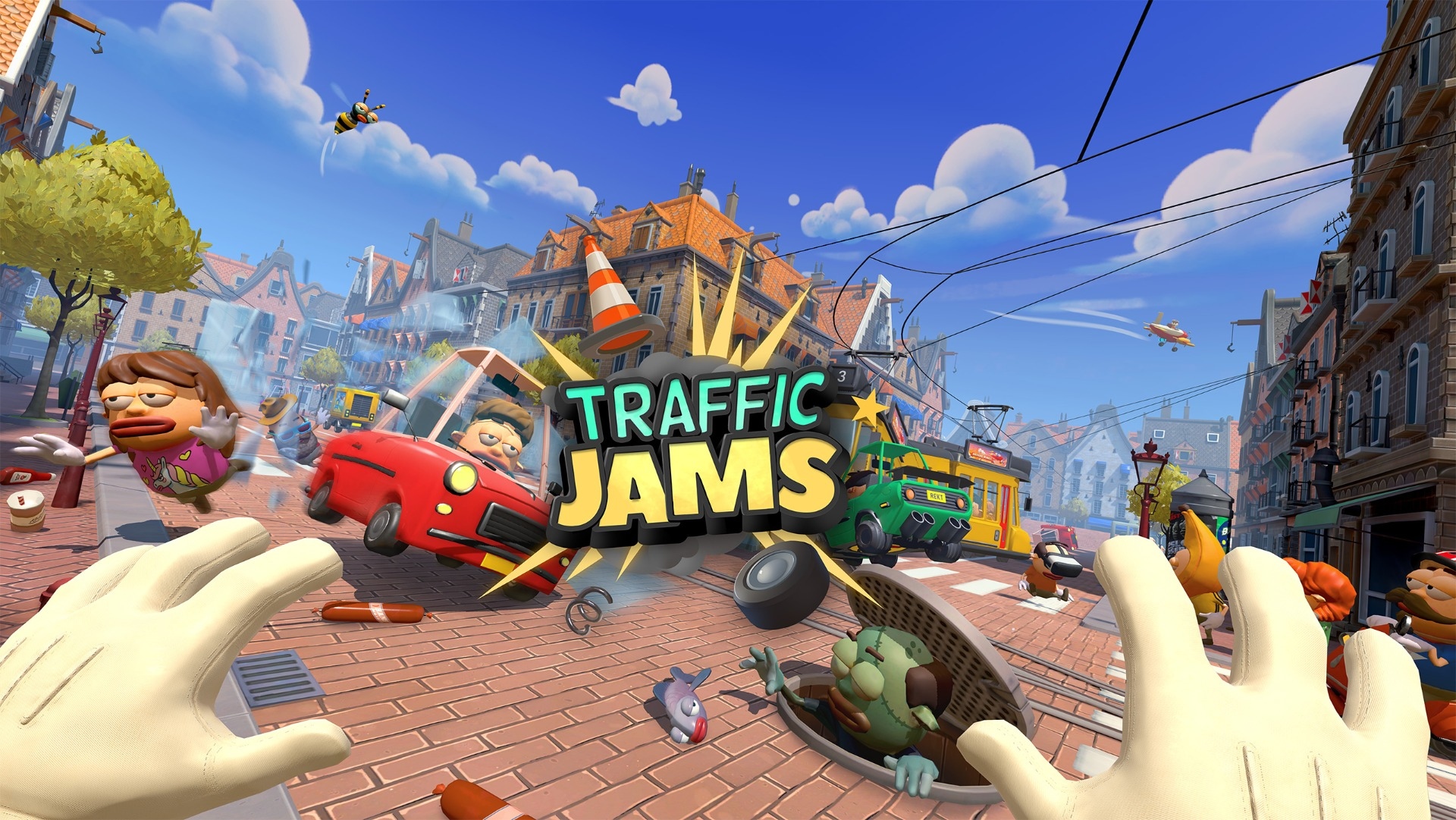 Introducing wacky traffic control fun and couch party play for the whole family!
Hello Viveport fans!
The teams from Vertigo Games and Little Chicken Game Company are happy to share with you that Traffic Jams is out now on Viveport! Traffic Jams is a tongue-in-cheek VR sim with a wacky take on traffic controlling and an asymmetrical multiplayer mode that will let you share the fun with the whole family, your friends - and yes, even your online followers!
Watch the launch trailer, which shows off a sneak peek of the game's career mode, its wacky crossroads full of unexpected turns, and asymmetrical multiplayer mode:
In the world of Traffic Jams all traffic lights have gone out. It's up to you to keep traffic flowing in the face of outrageous events and flagrant road rage! Starting out on a quiet corner in a small town, job offers soon start pouring in from iconic cities around the globe where you'll need to guide rude pedestrians, impatient drivers, and the occasional meteorite along before road rage strikes. Sound easy? Think again! This wacky VR game throws in monsters, (un)natural disasters, and up to 4 non-VR friends in (couch) party mode!
Whatever your jam, Traffic Jams has got you covered. Combining a playful art style full of zany carnival characters and frenzied gameplay that is easy to pick up yet hard to master, Traffic Jams offers fun for the whole family, whether you're a seasoned player or new to VR. Travel the globe in career mode and take on a world of wacky challenges on your way to traffic control super stardom.
Traffic Jams also supports a couch party mode, uniting VR and non-VR players in asymmetrical (couch) party play. Up to 4 non-VR friends can join in on the road mayhem using their mobile devices. Manipulating traffic and events with the push of a button, mobile players will need to work together closely with the VR player to complete their objectives before time runs out.
Traffic Jams is available now on Viveport. Put on your VR headset, enter a world full of wacky roadside challenges, and control traffic your way!
To stay up to date on all news coming your way, find us on Facebook, Twitter and Instagram and subscribe to the newsletter at trafficjams-vr.com.