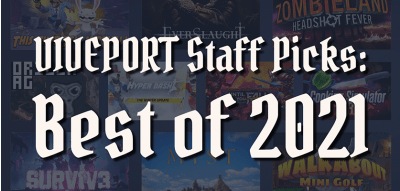 VIVEPORT Staff Picks - Best of 2021
What a wonderful year for PC VR games it has been! We have had an absolute blast playing some of this year's hottest titles and we thought we would share some of our favourites that have joined our Infinity subscription in 2021. If you are not a member yet, then check out the amazing library of VR games and experiences that you can have unlimited access to at viveport.com
Everslaught (MobX GmbH)
This brutally epic RPG with intense, fast paced, and gory gameplay is a must play for action fans. Combine your weapons, tools, and melee weapons to engage hundreds of monstrosities! Time to dispense some unholy justice upon thy enemies!
Hyper Dash (Triangle Factory)
An awesome arena based PVP shooter that allows you to make smart use of Dashing, Sprinting, Walking and Rail Grinding to get around the arena's fast and lethal game modes.
Walkabout Minigolf (Mighty Coconut)
Taking the pace down a notch, this delightful slow paced multiplayer mini golf game is a fantastic way to connect with people socially or even over a work meeting for a few gentle or competitive holes on some fantastic out of this world courses.
Cooking Simulator (Gameboom VR)
Cooking Sim VR's port from PC has been a huge hit this year. This family fun food fest frenzy is hectic, manic, and vibrant whilst you attempt to master over 80 recipes or use dozens of lifelike ingredients to cook everything you like.
Zombieland: Headshot Fever (XR Games)
Shooting up hordes of Zombies with new pals Tallahassee, Wichita, Columbus, and Little Rock in the Zombieland world is all you could ask for in a post-apocalyptic world, right?
MYST (Cyan Worlds)
This beautifully crafted game takes you on a tour of a starkly stunning island, eerily tinged with mystery and shrouded in intrigue. As you learn what happened on the island, you will find that you are playing a key role in an epic story whose ending has not yet been written.
Sam & Max: This Time It's Virtual! (Skunkape Games)
Push yourself to be the best of the best of the middling, as a dog and a naked rabbity thing harangue and cajole you through a bewildering assortment of Freelance Police Academy training challenges.
Until You Fall (Schell Games)
This arcade-inspired VR hack-and-slash rogue-lite will force you to find and master your own fighting style for hours of frantic, kinetic fun.
Fight. Fall. Rise Again. Prepare for the fight of your life.
SURV1V3 (Candymakers s.r.l.s.)
Games are better when playing with friends. This 4-player co-op zombie survival gives you remarkable story in huge open maps where you must survive via levelling up, grafting, feeding, and fighting.
Ragnarock (WanadevStudio)
Are you ready to rock? Play a Viking captain competing in a ship race in this solo/multiplayer VR rhythm game. Use your hammers to crush the incoming runes in sync with epic Viking music. Keep hitting the runes to accumulate combo energy in your hammers so you can activate a speed boost!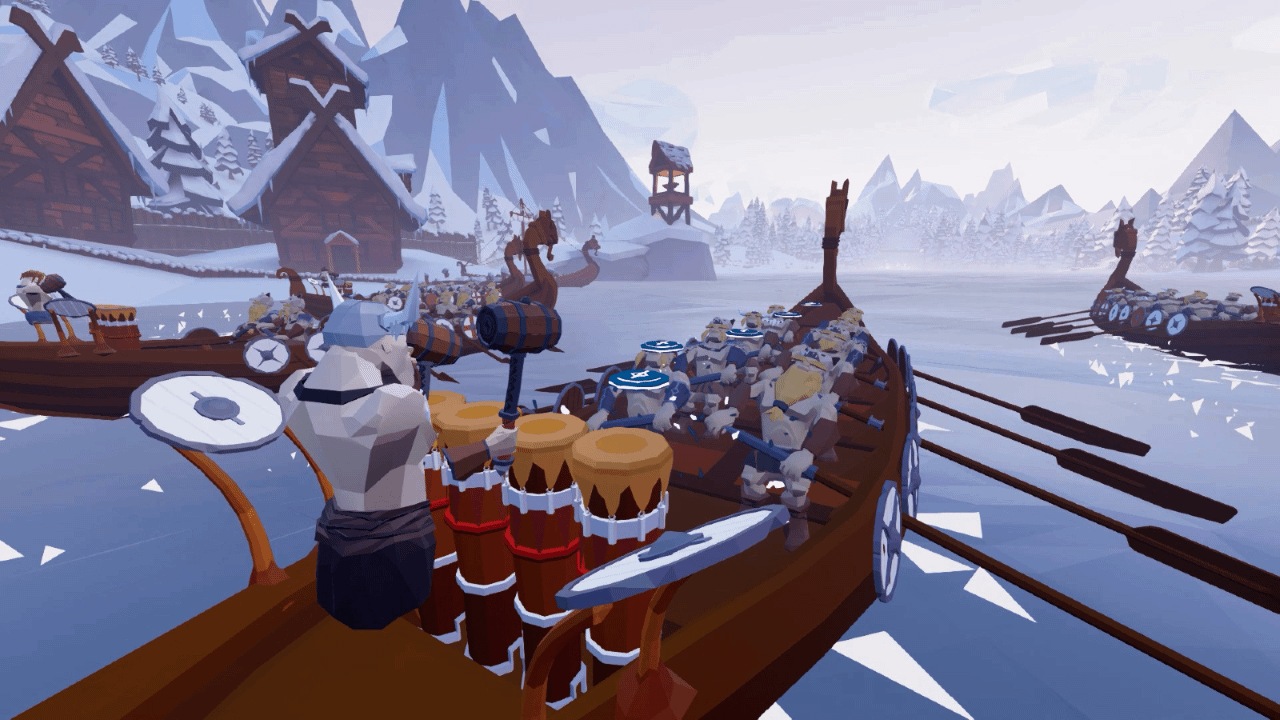 Gorilla Tag (Another Axiom)
Although Gorilla Tag is a free game on our platform and is available for non-infinity members, we simply could not leave it out. This hilarious game features one of the most unique types of locomotion we have seen in any VR game for some time.
And that is a wrap
What a list of stunning, fun, intense and crazy games. It has been a spectacular year for VR games and VR gamers, and we cannot wait to bring you more awesome titles in 2022 and beyond.
As a little sneak peek, we can reveal today that both Song in the Smoke and Drunkn Bar Fight will be joining Viveport Infinity in January, not a bad way to start the year!
Right now, you can sign up for Infinity with a 10% lifetime discount and get Song in the Smoke, Drunkn Bar Fight, and Zombieland to keep forever in your library. Visit Holiday Special 2021 for more information.