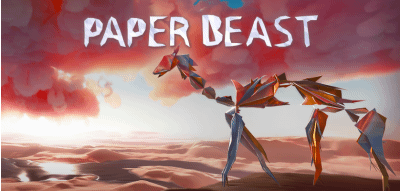 Half an hour into Paper Beast, and my inner gamer is screaming, "THIS IS EPIC!"
Author: Travis Lin
Paper Beast is a VR game I've been dying to try since its release last year. So, I blew away the cobwebs on my VR game and downloaded it on Viveport Infinity yesterday. I have to say, it did not disappoint! Let me be your tour guide into this transformative VR odyssey.
From the totally subjective view of a casual gamer, Paper Beast is visually and audibly breathtaking. I was invested in the hyper-realistic yet dreamlike landscape populated with a myriad of origami creatures from the get-go. The intuitive controls afford refreshing and innovative gameplay that will immerse your brain in dopamine and weave your soul into the fabric of the virtual world. I am not exaggerating when I say that I was suspended in a state of pseudo-nirvana for the entire time I was playing the game.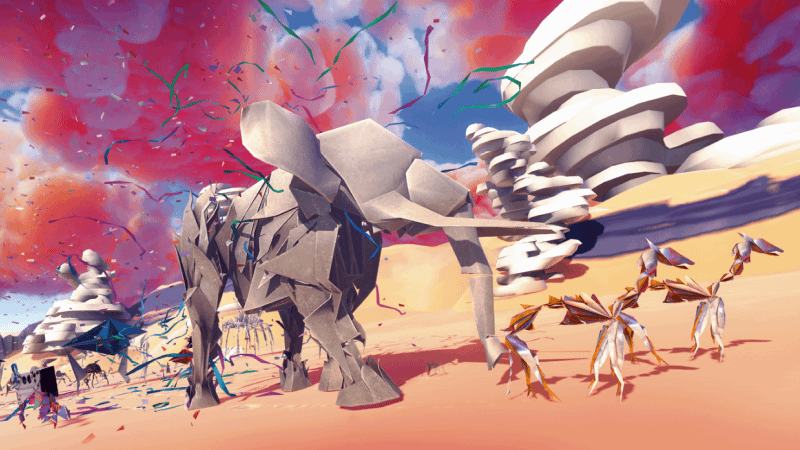 What do you have to be on to create something like this? (Source: Viveport)
Paper Beast is the creative manifestation of renowned game designer Eric Chahi, credited with other titles such as Another World, Heart of Darkness, and From Dust. Chahi began work on the game shortly after founding his studio, Pixel Reef, in 2016. Paper Beast was unveiled as a PSVR exclusive in 2019, and the PC version was released in 2020.
Interestingly, Chahi shared that his inspiration for the surrealistic world of Paper Beast derived from a project he did for Volcano Museum La Cité du Volcan. In the project, Chahi created many 3D models to research Piton de la Fournaise. After founding Pixel Reef, he recruited the team he worked with at La Cité du Volcan to develop Paper Beast.
Check out our interview with Eric Chahi, Lead Game Developer and President of Pixel Reef
I wrote this piece as my initial reaction to Paper Beast after 30 minutes of gameplay. If this is something that tickles your fancy, you can learn more at Viveport Infinity. As for me, I'm heading back to Paper Beast to give my brain its next dopamine fix!