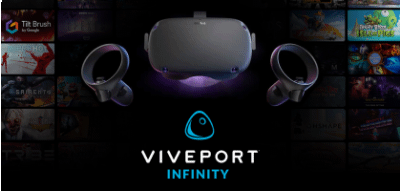 How to Use Your Oculus Quest and Quest 2 with VIVEPORT Infinity
VIVEPORT is excited to welcome Oculus Quest owners to the VIVEPORT Infinity community! 
Through Oculus Link, both Quest and Quest 2 owners can access hundreds of popular Oculus Rift/Rift S compatible games, apps, and videos for as little as $8.99 a month. From VR classics like Moss to new releases such as  Gnomes & Goblins  Infinity is your jumping-off point to discover your favorites and play them as much as you like at one low cost.  
Check out our step-by-step guide below find out how to use your Quest or Quest 2 with VIVEPORT Infinity 


Step One:  Enabling 3rd party sources and setting up Oculus Link (Beta) 
Open the Oculus desktop app and navigate to Settings > General > Unknown Sources to enable 3rdparty sources

Connect your Quest or Quest 2 to your PC via a compatible USB-C cable. The Oculus desktop app will detect that you're plugging in a Quest or Quest 2 for the first time and will prompt you to set up your device.

Click "Set Up" and follow the on-screen in instructions. You can also manually add your Quest or Quest 2 via the "Devices" tab at any time. 




Congrats! You are now able to play PCVR content on your Quest or Quest 2. 

In the future, when you connect your Quest or Quest 2 to your PC, within the headset, you will see a prompt asking you to enable Oculus Link (Beta).

You must click "enable" in order to establish a link between your Quest or Quest 2 and your PC.






You can also enter Quest Link via the "Quick Actions".

 



Step Two: Download VIVEPORT and Sign-In
Download the Viveport desktop app installer and launch it.
During Installation, you will be prompted to:
Log into a VIVEPORT account (or create a new account if you're joining us for the first time).

Install SteamVR (this occurs automatically, but you may be asked to sign in to your Steam account). If you do not already have a Steam account, you will be required to create one). 

Launch VIVEPORT from the desktop shortcut.

Sign-up and start your Infinity giving you to access hundreds of Oculus compatible desktop titles.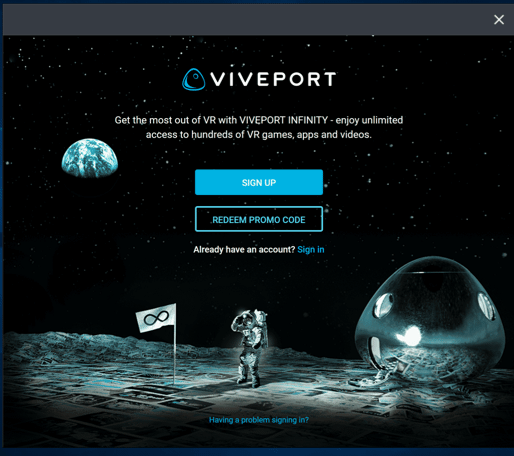 Step Three: Discover
From the VIVEPORT homepage, select "Oculus Series" to filter for Oculus compatible content. Now content is uploaded often.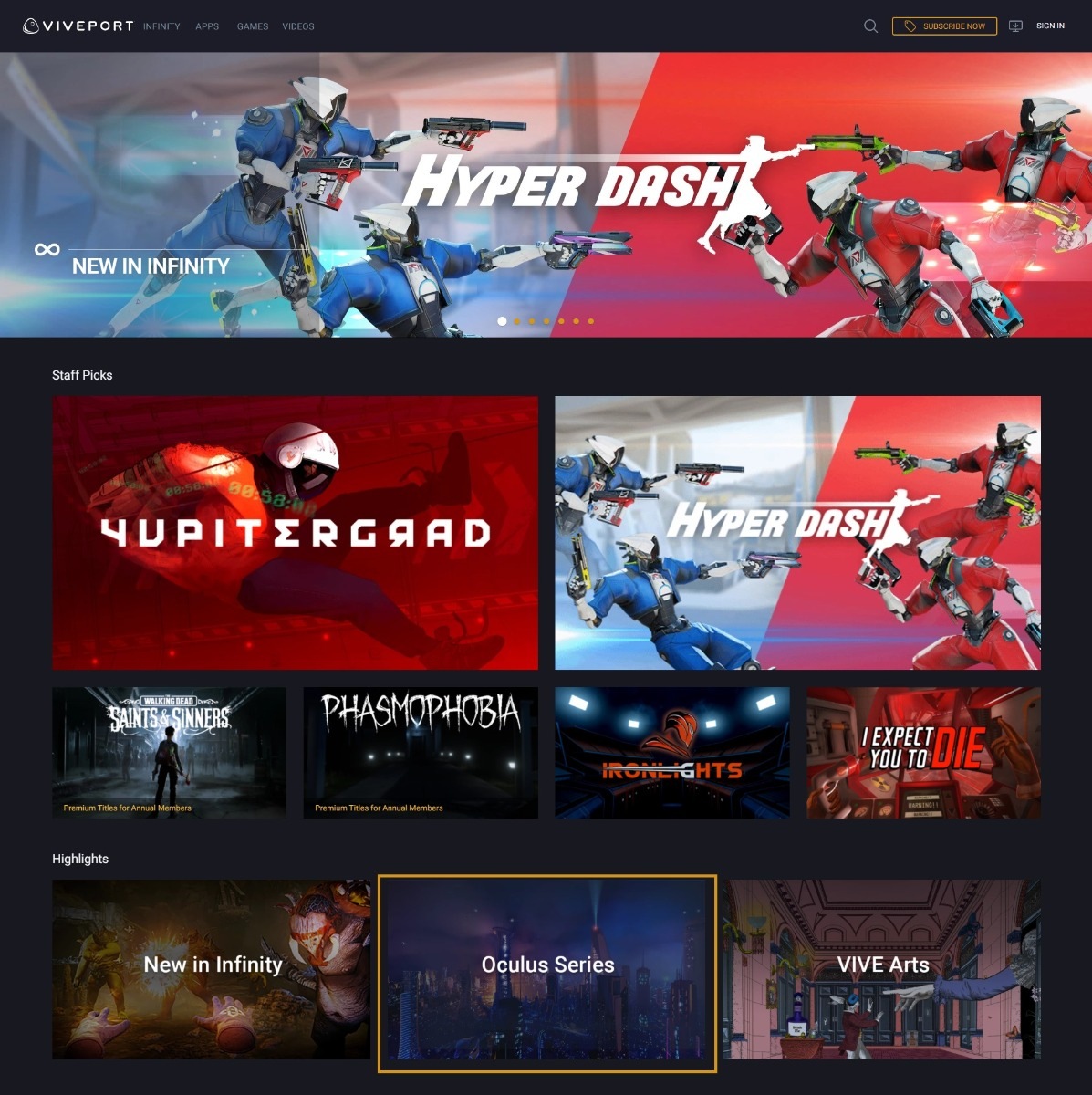 Step Four: Play
Pick and play your favorites! Once you launch a game, SteamVR will launch as well, followed shortly by your selected application. Note that you'll be able to launch content on your desktop with your mouse/keyboard. Browse our library, save your favorites, and play Infinity today!
*Please note that Oculus Link is still in beta. User-interface and features may change with future updates.