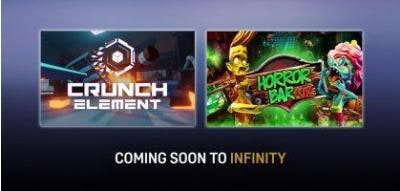 Coming Soon to VIVEPORT Infinity in December
VIVEPORT Infinity is the gift that keeps on giving. Each month brings brand new titles to your Infinity library, ensuring there is always a new adventure waiting for you as soon as you put on your headset.
2020 has been quite a year but it has been filled with killer VR content.  To end the year strong, we've highlighted six new titles to check out in December. From classics back in Infinity to recent releases you can play with friends, this month's new content will be sure to entertain you for the rest of the year.
Coming Soon in Infinity: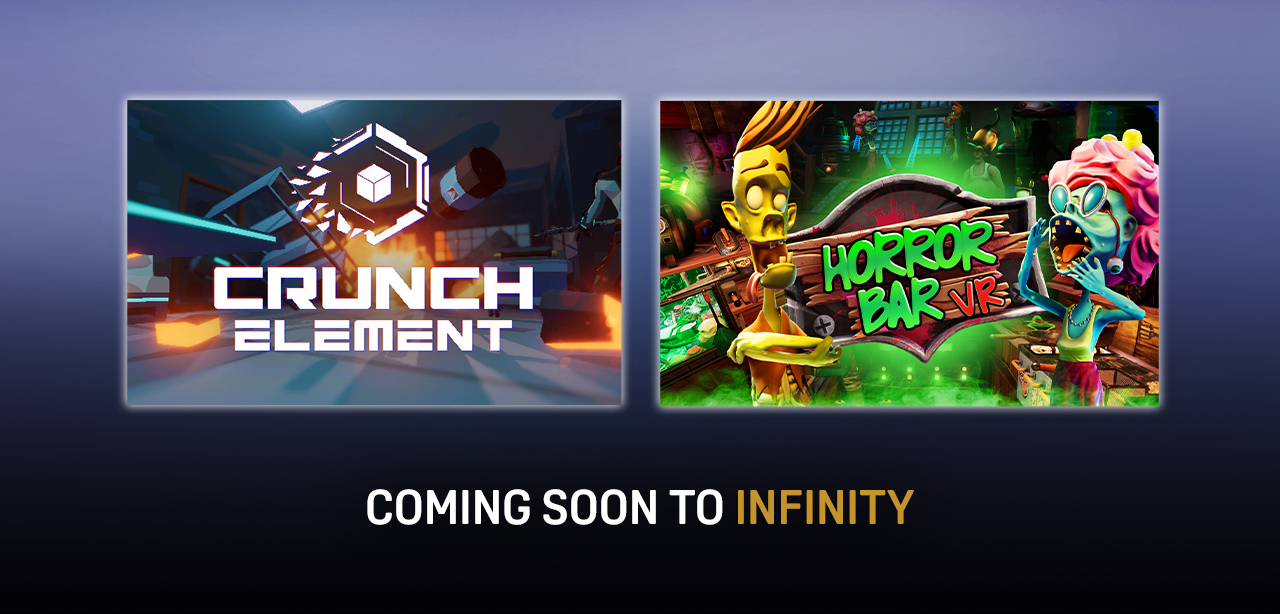 Crunch Element 
Crunch Element is a 1-4 player coop game about raiding destructible compounds using explosive gadgets and tactical weaponry. Hone your CQB skills in constantly changing compound layouts and blast open entry points with explosives to get the perfect shot.
Horror Bar VR 
Horror Bar VR is a zombie bar simulator, where you are put in the role of a bartender, serving horrifyingly delicious brain burgers and bloody drinks, using all kinds of different bartending techniques. In order to face up to the appetite of the guests coming into the bar, you will serve dishes made from gluttonous creatures living at the bottom of the aquarium, fry cut fingers as french fries, or look after the steaks from an unknown source to serve them upon request.
Recently Joined Infinity: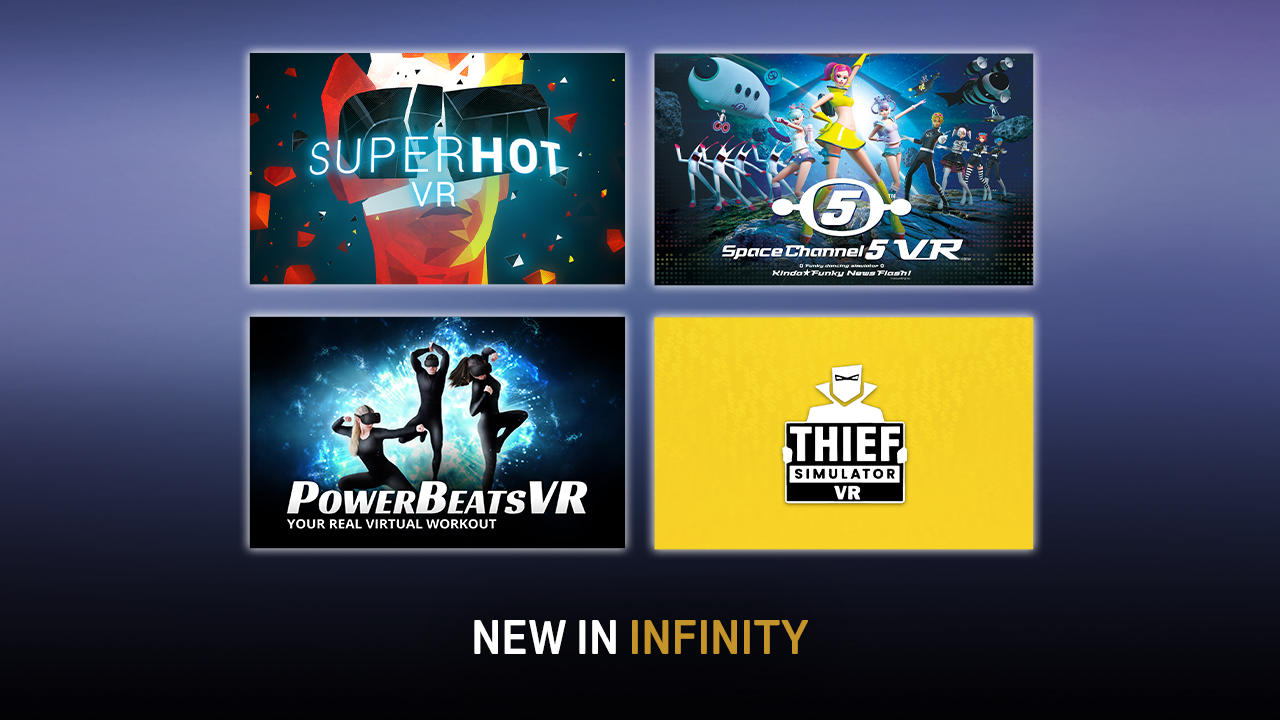 SUPERHOT VR
SUPERHOT VR is back in Viveport Infinity! In the award-winning VR experience, SUPERHOT VR, your relationship with time can be the deciding factor if you survive or fall to your enemy. As you move, so do your attackers.
Space Channel 5 VR Kinda Funky News Flash! 
SEGA's legendary rhythm game "Space Channel 5" gets virtual with "Space Channel 5 VR Kinda Funky News Flash!"! The more poses you strike, the more viewer ratings you get, and the more heads you can turn as you dance till you drop and save the universe!
PowerBeatsVR – VR Fitness (*Updated)
PowerBeatsVR is a high-intensity VR fitness experience where you box, dodge, and squat to the rhythm of adrenaline-pumping music. You have professionally designed workouts with leaderboards, an auto-generator for your own music, playlists for tailored sessions, an easy-to-use editor, various playstyles and fitness statistics as well as calorie tracking and support for heart rate monitors.
Thief Simulator VR (*Updated)
Have you ever wondered what it's like to be a real thief? Now you can see for yourself in Thief Simulator VR! Steal in free roam sandbox neighborhoods. Observe your target and gather information that will help you with the burglary. Take the challenge and rob the best secured houses. Buy some hi-tech burglar equipment and learn new thief tricks. Sell stolen goods to the passers. Do anything that a real thief does. And… don't get caught!
Did you miss last month's guide to new Infinity content? Check out November's new releases here.