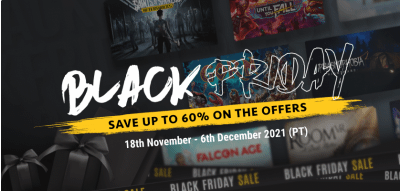 Don't miss out! 2021 VIVEPORT Black Friday Sale!
It's that time of year again, a time to be thankful and a time to celebrate being thankful! What better way is there to celebrate than taking a dive into the world of virtual reality? You've been thankful for a regular reality all your life, why not start being thankful for a virtual one? Whether it's for you or a loved one, virtual reality has something to offer everyone.
Today, there are more ways to save than ever! Not only do we have some great offers for you, but VIVEPORT also supports all major headsets.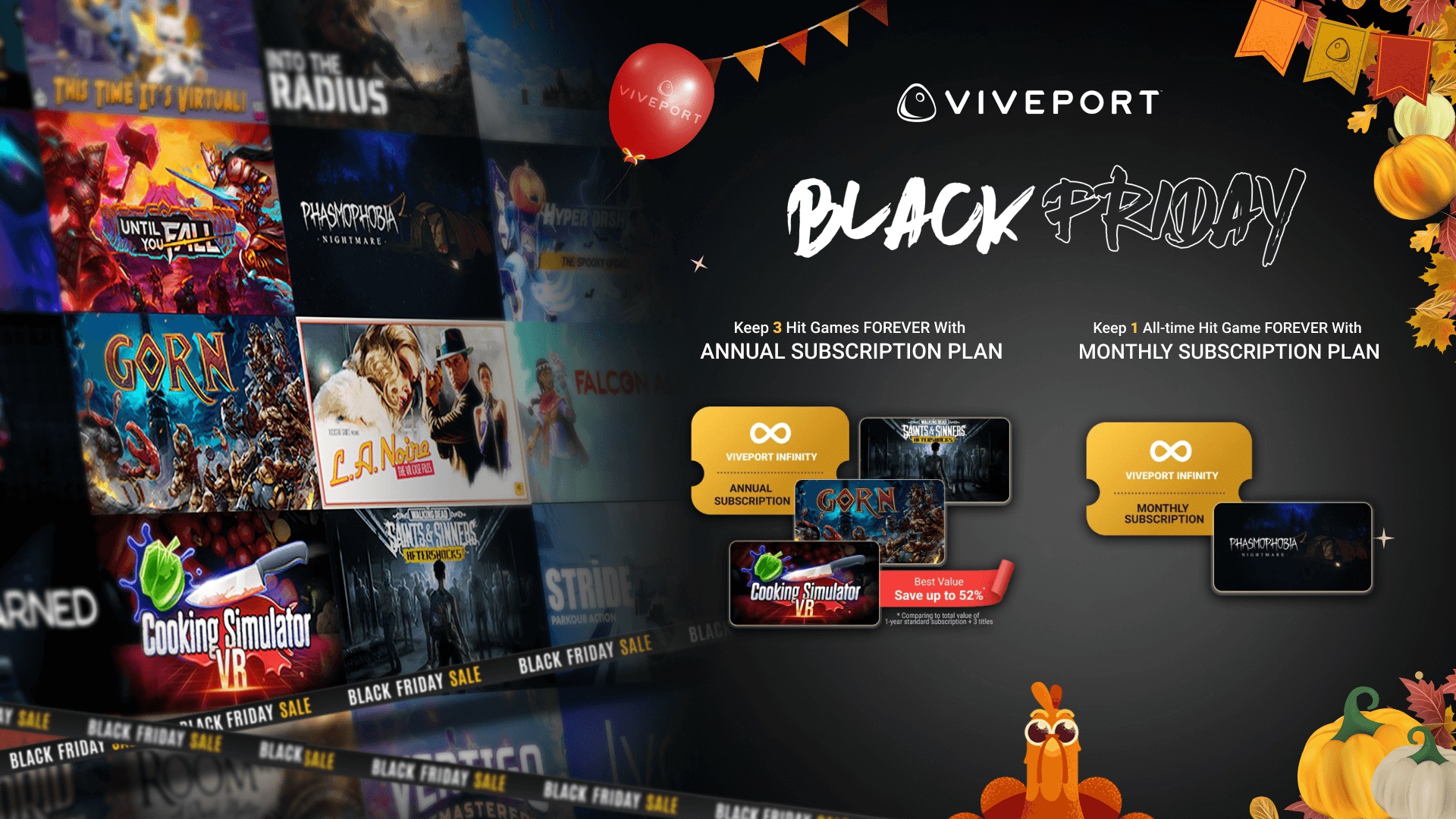 By purchasing a Black Friday Annual Special Deal through Dec. 6, you'll get to keep Gorn, Cooking Simulator VR, and The Walking Dead: Saints and Sinners forever! Compared to subscribing for regular annual plan, purchasing the Annual Special Deal will give you a total saving of 52%. Not to mention, there's 3 hit games in that offer for everyone. Wanna try your hand(s) at wacky mid-evil hand-to-hand combat? Gorn is the game for you! Is cooking in reality too easy for you? Cooking Simulator will give you an extra challenge that you never knew you needed. Ever asked yourself how you'd fair in world of The Walking Dead? Now you can find out.
Annual Deal isn't the only way to save. By purchasing the Black Friday Monthly Special Deal, you'll get the quintessential ghost hunting experience in Phasmophobia and keep the game forever! Either annually or monthly, you can't go wrong with these deals.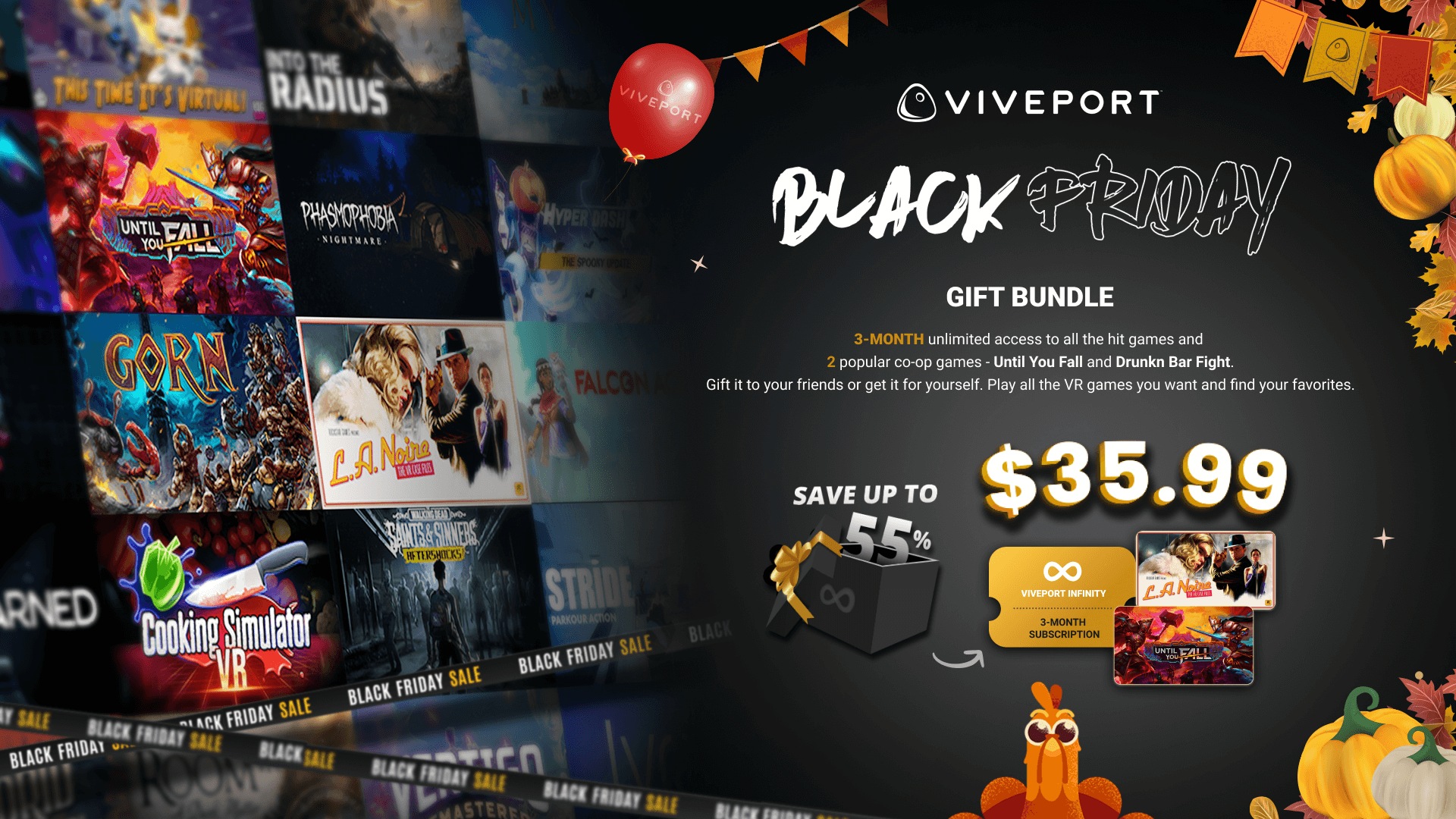 Still on the fence? Purchase our Black Friday Gift Bundle through Dec. 6 and receive a 3-month Infinity subscription redemption code and 2 hit immersive games you can chose to keep or give away. You or a friend can fight your way through the vibrant yet brutal world of Until You Fall. On the other hand, you can take a trip back to 1940's Los Angeles in L.A. Noire: The VR Case Files. Whether you're a historical sightseer or a hardboiled gumshoe, LA has never been so easy to get lost in. Whichever you chose, you'll be saving 60% off the individual costs of the games and the 3-month subscription.