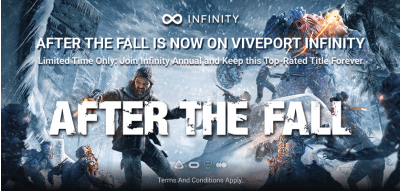 Get After the Fall on Infinity Annual Before March 28th and Keep it Forever
Due to popular demand, we are extending our After the Fall Infinity deal until March 28th! You'll have the chance to keep this VR smash hit title in your library - even after your VIVEPORT Infinity Annual subscription ends.
To take advantage of this limited time offer, you'll need to:
Sign up to our VIVEPORT Infinity Annual plan before Mar 28, 11:59pm PST

Launch After the Fall at least once before the end date
If you're a Monthly subscriber you can upgrade to Annual for the same deal, and if you're already an Annual subscriber then simply launch the game within the offer time.
Once you sign up for Infinity Annual you'll need to commit to the plan's 12 month subscription before you can either terminate or continue.
Don't forget: VIVEPORT runs on any PC VR headset, including Meta Quest via Link.
The game's arrival on Infinity arrives just in time for its newly announced Frontrunner Season, where you'll see multiple free feature drops throughout the next couple of months. As of today, Horde Mode and sling a new weapon, the Revolver.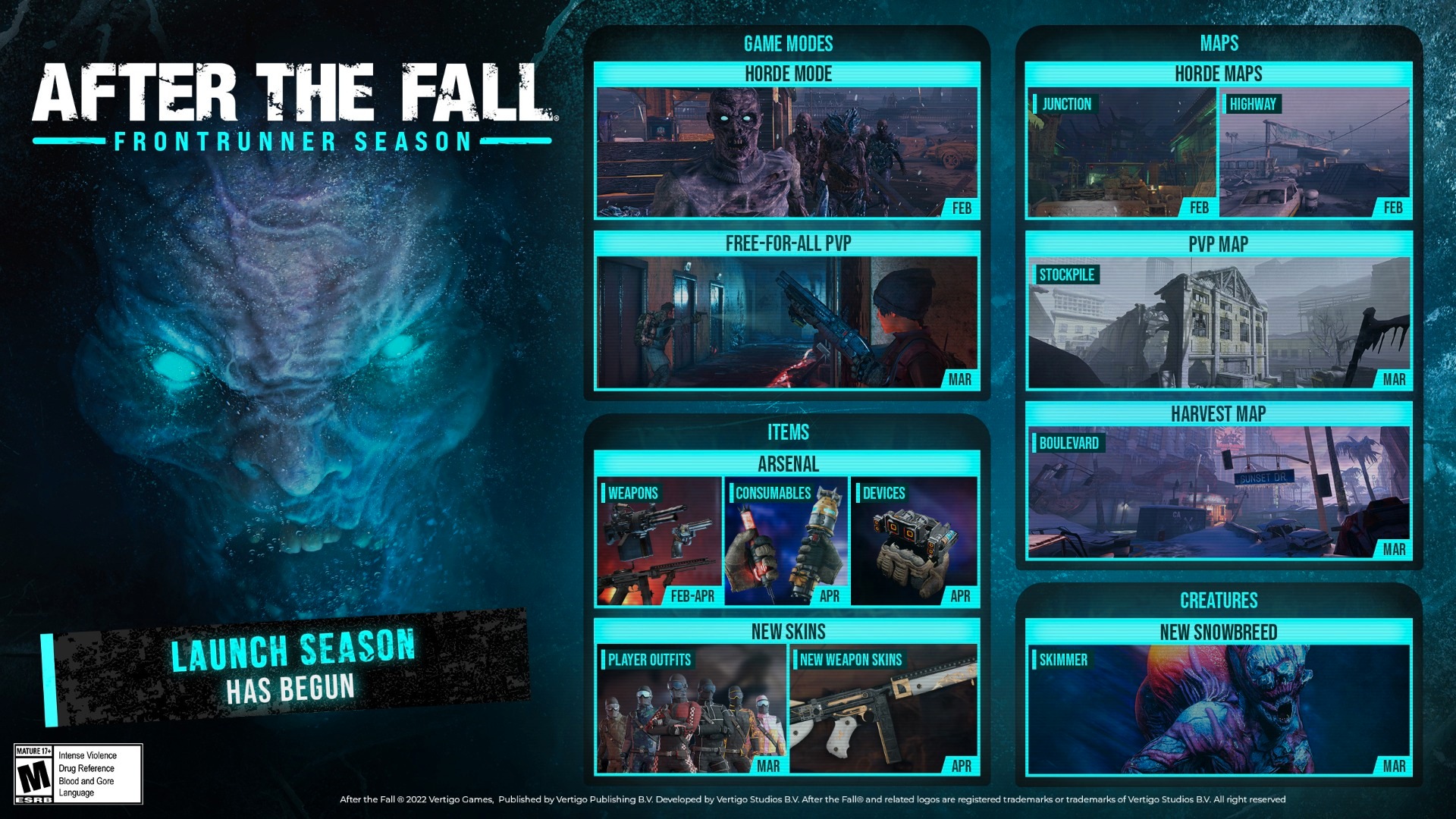 Horde Mode: Take on wave after wave of Snowbreed in Horde Mode, arriving with two new dedicated maps - Junction and Highway.
Revolver: This weapon packs a serious punch, but don't get too trigger happy or else you'll find yourself without any ammo.
After The Fall will be joining the likes of Song in the Smoke, The Walking Dead: Saints & Sinners, Walkabout Mini Golf and more on VIVEPORT Infinity. Join now for access to some of VR's biggest releases on your favorite PC VR headset.
Follow us on Twitter and Facebook for the latest on VIVEPORT Infinity titles like After The Fall.