Konrad the Kitten - a virtual but real cat - Early access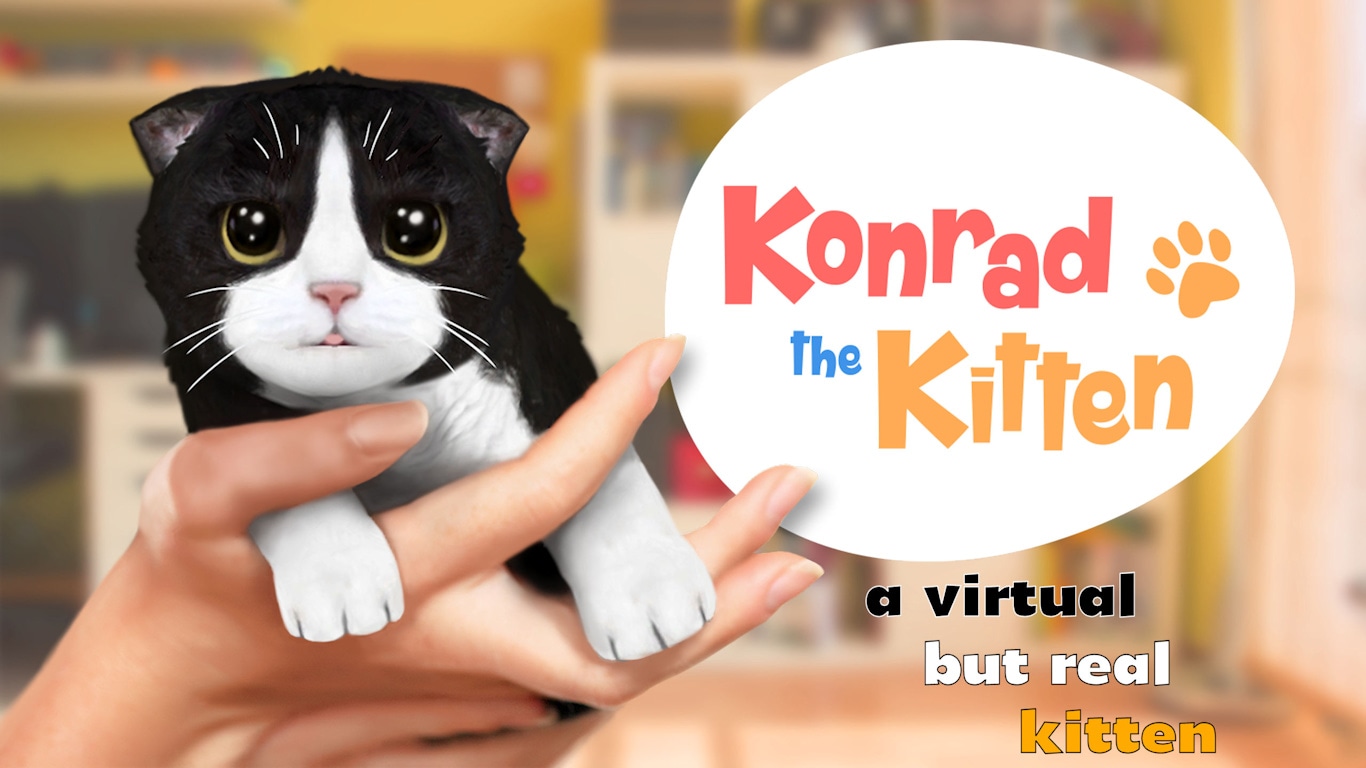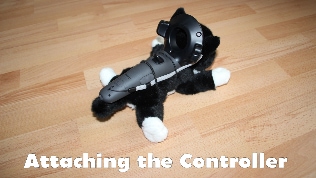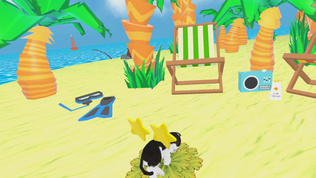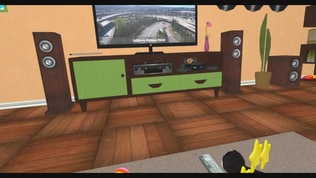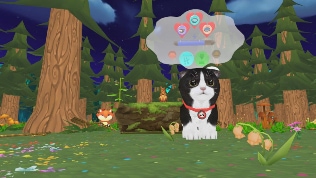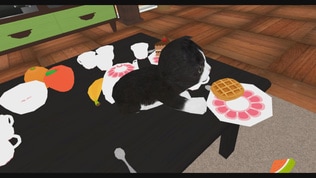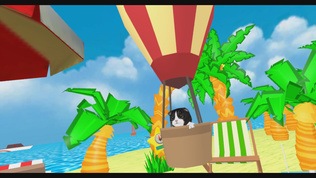 Description
EARLY ACCESS – Game is in development but can already be played!
(See "status of the game" below)

You like cats and kittens? This is your chance to have a virtual kitten which feels like a real one! Konrad the Kitten transports your plush toys into the virtual world and creates the first virtual pet you can physically touch.

Konrad can be played in a traditional style by holding the Vive Controller in your Hand and picking up a virtual kitten but the real magic happens when you play in "Plushie-Mode". By fixing a Vive Controller on one of your plush toys, you bring this toy into virtual reality. The Vive tracks your plush toy and replaces it with a cute kitten in the virtual world. This enables – for the first time – to not only see a virtual pet but also physically touch, lift, cuddle and play with it.

Every day when you look after Konrad, he has different needs and wishes. These can be sleeping in a box, drinking from a water bowl, playing with a ball, catching mice and more. By interacting with the corresponding objects, Konrad receives experience and unlocks new objects, minigames and areas. There is also a chance to start one of the 5 minigames to get some bonus. The whole game is controlled by lifting and moving the virtual cat. There is no need to push buttons of a controller. This enables an unbelievable immersion into the virtual world.

How it works and how to play
To play it, you need an HTC Vive and (for best experience) a plush toy with at least 12 inch (30 cm) size. The plush toy doesn't need to be a cat, it can be anything matching.  You can also play the game without a plush toy but then a lot of the immersion is lost.
Preparing the game
* Fix one of the HTC Vive Controllers upside-down on the back of the plush toy (for example with rubber bands or scrunchies). Assure that it's fixed proper, so the controller can't slip off the cat while playing. Also care about the lanyard of the controller. It should be fixed with the rubber band as well, so it cannot get stuck with something.
* Place the plush toy (with the controller on its back) on the ground in the middle of your play area.
* Turn off the second (other) Vive Controller (by holding its steam button 15 seconds).
* Start the game.

Playing the game
* Once the game has launched, you'll see Konrad sitting in the middle of the play area. 
* Carefully (!) lift the kitten and place it on the "calibrate" marker to calibrate the ground. The marker will turn green after calibration.
* Then place the kitten on the Warp Zone marker to go to the area selection. 
* For the first play, only one area (the house) is available. So place the cat on this area marker to go inside the house. Other areas will be unlocked when fulfilling the cat's needs.
* Place the cat on the ground at one of the objects. The cat will interact with the object. While interacting, you'll see the progression bar inside the wish-icon changing. After Konrad is done, the wish-icon disappears.
* After a need is fulfilled, small hearts will appear. Catch them by moving Konrad towards them. Each heart will increase Konrad's affinity towards you.
* Some wishes will trigger minigames. When playing a minigame (like the mouse-hunting), hold Konrad in both hands so he looks away from you. Move him around so he can catch the targets. He will automatically grab after the target, as soon as he is near one.
* Fulfill Konrad's needs to unlock other objects, minigames and areas.
* When Konrad is out of energy, he is tired for the day. His energy will have recovered the next day.

Why fixing a plush toy on a controller just for playing a game?
The combination of a plush toy representing the virtual cat in the real world gives a unique experience. You (or your girlfriend ;) ) can really touch the cat, it's fluffy, you can lift it, move it around. That is unlike all experiences where you just have the controllers in your hand and press buttons.

Status of the game
The game is in early access but already fully playable. 
The current game contains
 * 5 areas to visit (kitchen, bathroom, living room, forest, beach)
* 20 objects to play with (unlocked step by step)
* 5 Minigames
* Warp Zone Area
* Settings area (including short introduction and calibration)

Further early access planned progression
Early access is currently 50% done. The remaining things will need approx.. 3 to 4 months. During that time, the focus of the development is:
* Tuning the experience to be a perfect seamless blend of reality and virtuality
* Adding late-game content like having multiple cats or unlocking accessories
* Stabilizing & Bugfixing

Requirements
* An HTC Vive
* At least 1.5 meters x 2.0 meters room space
* Also it is strongly suggested to have a plush toy with a length of 12 inch (30 cm) or larger.

Pc requirements are
* Windows 7 Service Pack 1 or newer
* Intel i5-4590, AMD FX 8350 or better
* 8 GB or more RAM
* Nvidia Geforce GTX 970, AMD Radeon R9 290 or better
What's New
We've decided to postpone the lighting optimizations to 0.6. Instead we focus on improving the minigames and adding localisation.

Texts overhaul:
* Font system changed: All texts are now crisp and clear
* localisation framework implemented
* First localized language: German (we added this as test for the localization framework.)

* Huge Minigame overhaul - optimizing, partially redesigning minigames for more fun

Enhancements
* Collision detection redesigned
* Calibration optimization
* Updated to Unity 5.5.3
* some internal code cleanup 

Bugfixes
* Fixed need value (size of the need sphere) displayed wrong after an urgent need was fulfilled.
* Fixed orientation of playarea sometimes calculated wrong for oculus (when using 3 sensors).
* Fixed world position offset set wrong when the playarea was rotated.
* Fixed a bug in Parcours-Minigame that sometimes highlighted multiple rings at the same time.
* Fixed flickering in empty progress bars.
* many more fixes...