Whirligig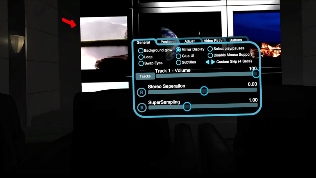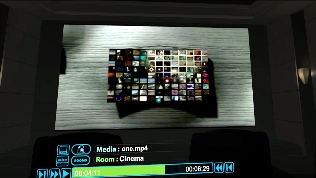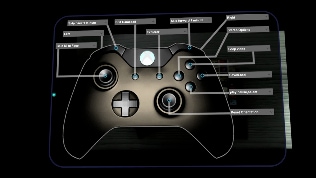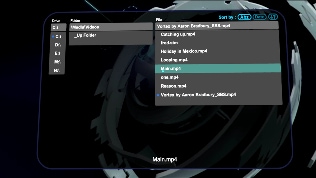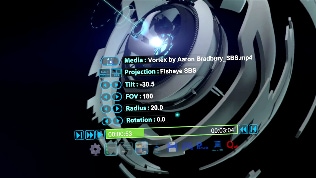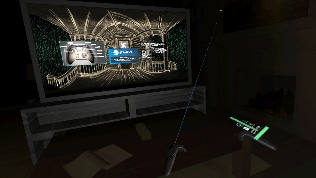 Description
Whirligig is an immersive film player / publisher. That is to say it is designed to playback fisheye, fisheye stereo SBS, 360 fisheye, 360 fisheye stereo SBS, barrel panoramic, barrel panoramic stereo SBS, 16x9, 16x9 stereo SBS, 16x9 Curved and 16x9 curved Stereo SBS.

Tutorial Video:
https://www.youtube.com/watch?v=I2EHxSVAd9s

Blog:
http://www.whirligig.xyz/blog/

Video Format Support
mp4,ebm,avi,mkv,m4v,mpg,f4v,2ts,wmv,flv,mov,wav,tp,ts
Whirligig supports DirectShow, Media Foundation and VideoLan media. In practice what this means is that without installing any codecs you can play back avi's and if you install the related codecs you can play back those video formats.

Important Notice.
Without the codecs correctly installed you will find only a small amount of files can be played back. I have written a guide in the dissusion board to help get the codecs installed and working for Whirligig.[url]http://steamcommunity.com/app/451650/discussions/0/364042262873027118/[/url]

Image Support
jpg,png
Current image support is limited to png's and jpg's. It is highly recommend that the images you view are of a resolution of a factor of two.

Supported Projection Types
Fisheye 100,110,120,130,140,150,160,170,180,190,200,210,220,230,240,250,260,270,280,300,310,320,330,340,350,360
Barrel 180,360
Cinema/Flat Screen
Cinema Curved

Custom Formats
Cube Map Horizontal Tee
Cube Map Horizontal
Cube Map Vertical Tee
Cube Map Vertical
Facebook Cube Map 3x2
Facebook Pyramid
GardenGnome Cube Map 3x2
Kodak PixPro SP360
LatLong 360x90
LG360
Octane
Panasonic A500
Ricoh Theta S
Samsung Gear 360
Vray Cubemap Invert
Vray Cubemap
What's New
- Optimised code for better performance.

- Updated Unity3D and all plugins.

- You can now choose you're own    backgrounds.

- Moved Streaming and youtube playback to its own menu.

- Improved the Desktop mirroring options.

- Added Oculus touch support.

- Improved the current rooms.

- Lots of bug fixes.