Robotics in VR - Three Robots Pack DLC
Enter your PIN
To complete this purchase, enter your PIN for VIVEPORT.
Forgot your PIN?
COMPATIBLE WITH:
VIVE
VIVE Pro
Oculus Rift
Oculus Rift S / Quest + Link
Valve Index
Windows Mixed Reality
Base Title
You will need the base title "ROBOTICS IN VR" in order to play this DLC: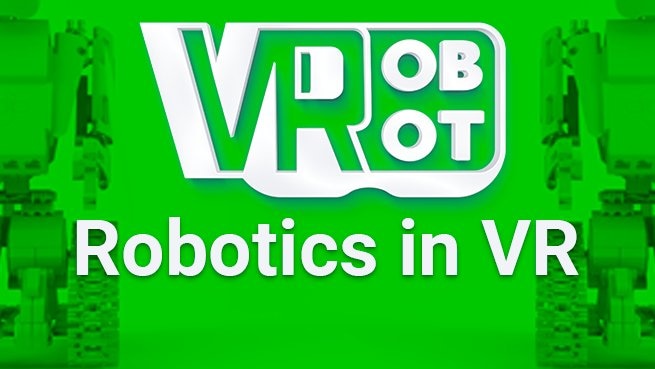 Description
It's time to build and program new robots
Dragster is a robot built on the basis of a sports car. It will help to master the increased gears and their application.
Colossus is a powerful Middle Ages catapult design that throws shells and introduces ballistics.
GameBot is a game robot that reminds you of old retro games.
Accordingly, new tasks have been added for each robot, the action of which will unfold on new locations.
What's New
Three Robots Pack DLC
Update Checks License DLC